Chris-Anne and I decided to explore a bit of the Fife Coastal Path -- which runs from the Forth Estuary in the south, to the Tay Estuary in the north and stretches for 150 kms. We explored just a tiny, tiny part of it, including the bits within view of St Andrews and down to the spindle, which is a rock formation that looks similar to a sewing spindle.
Again, as soon as we walk outside the beautiful day turns into something infinitely more gray and cold. We're pretty sure bad weather is following Chris-Anne through her vacation.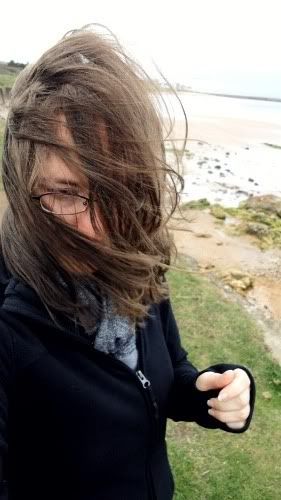 In case you were wondering... yes, it was still incredibly windy.



The beach past East Sands along the coastal path. With the tide out, the rocks are strewn with moss and the green is both surprising and amazing.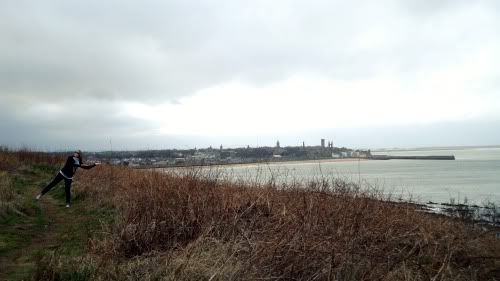 Chris-Anne indicating St Andrews in the background.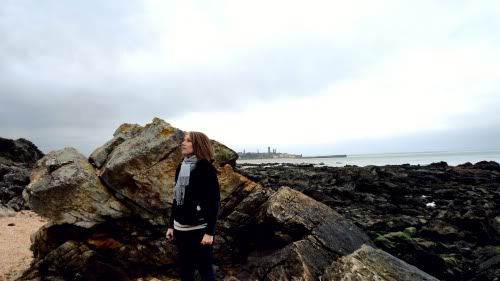 Contemplative on the beach.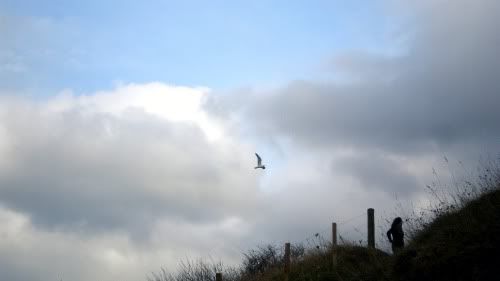 I'm a fast walker, so inevitably I'm the first up to the top of the hill. The seagull approves.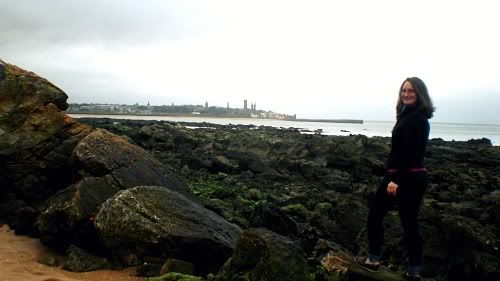 I'm much less contemplative and much more 'ooh, look at the pretty' out in the wonders of nature.