It's amazing what a good walk in the woods will do to clear your head -- one essay done and turned in this morning, and one to go.
The good walk in the woods was on Sunday. The university has a hillwalking club,
Breakaway
, and I thought it was a great way to see the countryside. Since I have no car and can't really get out and about on my own *lol* Anyway, full day of hillwalking and hiking and since this was the navigation trip, learning how to use a map and compass. Which is a good thing to learn and makes you feel incredibly self-sufficient.
We went to
Lomond Hills
which isn't too far from St Andrews. But it was open spaces and a gorgeous day -- seriously, we couldn't have asked for a prettier day -- and it was just what I needed to clear the stress out about these papers. We did both hills and I have no idea just how many kilometers we walked in around 6-7 hrs of walking around. But it was a lot, and boy did I feel it this morning. But you know what? It's a good sore.
I ended up with a slew of gorgeous pictures of this area and I'm ridiculously excited for the next walk. There's a weekend walk this weekend, but I'm not sure that's going to happen, even if I'd love going way up into the Highlands for the beginning of Reading Week.
But I digress, pictures...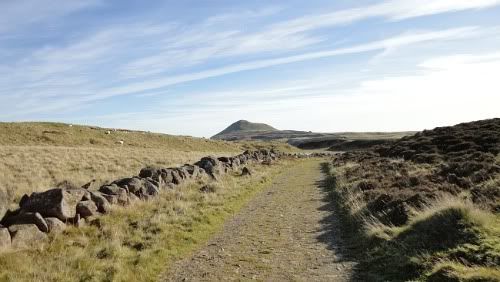 Looking back at East Lomond, the first hill we'd already gotten to the top of and down, as we made our way to West Lomond.



Feeling pretty awesome standing in front of West Lomond as we approach. I wouldn't be this smiley halfwaup up when my calves were burning like fire.



The view from the top of West Lomond looking over Fife and gorgeous Scottish landscape. I love how farms make such a pretty patchwork from the sky. It was worth the hike.



Our friends as we walked through the area.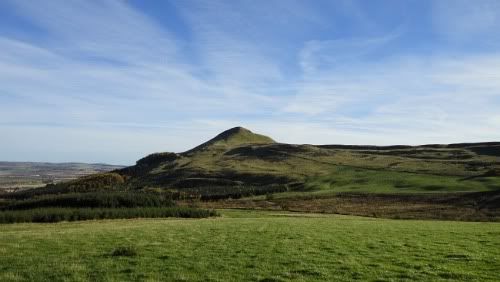 A look back as East Lomond in the distance as we walk through more of the area to check out the forest.



The forest where they have awesome things like waterfalls...



... and tree-lined paths that make you feel like you're in the middle of a Robert Frost poem.



Finding an adorable little organic cafe after we get out of the woods and find the road down towards the village.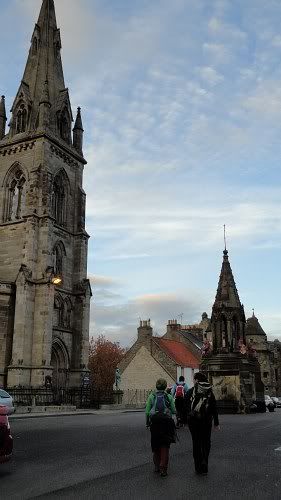 And after a very long day of walking, finding our way into Falkland to catch the bus back home.